Who is Hafez Mustafa and why is the place of Hafez Mustafa and his famous brand one of the best types of sweets in Turkey and the world even where it is considered a landmark of tourism in Turkey
In this article, we will highlight the place of Hafez Mustafa and what is the famous story of the store of Hafez Mustafa, which dates back to the year 1864 AD
About its history
In the nineteenth century in Istanbul and before the establishment of Hafez Mustafa shop, there were the famous Çankırılı sweets. Those who came to the capital of Anatolia, where the common practice at that time was making sweets and it was necessary to engage with them, among them Ismail Hakki, Mustafa's father, founder of Hafiz Mustafa's well-known place where he started making simple candies in the basement of the building where he lived and among whom His children, his son Mustafa, was helping him in making candy while at the same time he was muezzin to a mosque, where he was giving the Arabic language at that time.
Soon Hafiz Mustafa's shop in Eminönü, one of the few malls in Istanbul, has begun to appear in reputable business records.
From 1926 to 1938, Hafez Mustafa received 11 times from international exhibitions in different cities and countries such as Paris, Brussels, and Liege. Meanwhile, Ibn Mustafa, who is Hafez Mustafa Ismail Hakki, pursued the work of his father and managed the store of Hafez Mustafa, where he noticed that the brand is meeting international demand and must From exploiting the brand, expanding it and developing it globally, and from here on, he put his weight in the field, where he expanded from making simple sweets to making coffee, tea, chocolate, meats, and a lot of products and marketing them all over the world, and he knows about Mr. Hafez Mustafa that he was the first to know and discover Bugshaby in Turkey.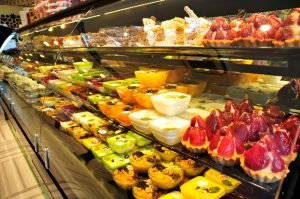 Hafez Mustafa Store offers you a story of history and taste that exceeds 148 years, and offers its guests baklava with its various types and shapes, as well as muhalabbi and haloum in its various flavors and types, sweets and pastas in a wide assortment as well as hot and cold drinks
Hafez Mustafa store branches in Istanbul
There are four branches in Istanbul
The first branch – Sirkeci branch, which is considered the most famous
Hocapasa Mahallesi Muradiye Caddesi No: 51, Sirkeci – Fatih – Istanbul, 34080 Sirkeci Eminönü / Istanbul

The second branch – Eminonu branch
Hobyar Mahallesi Hamidiye Cad. No: 84 Bahçekapı Eminönü – İstanbul

The third branch – Sultan Ahmed
Divanyolu Cad. No: 14 Sultanahmet / İstanbul 34122 İstanbul

The fourth branch – Taksim
Gümüşsuyu Mah. Sıraselviler Cad. No: 7 / B Beyoğlu – İstanbul
The most famous products of Hafiz Mustafa

 Baklava
Baklava Hafez Mustafa is considered one of the most delicious types of baklava in Turkey, and it has many types and shapes (link to buy baklava)

 Coffee
Hafiz Mustafa coffee is considered one of the finest Turkish coffee and it is distinguished by its wonderful taste and the right price. You can also order it online through Shopink Land's store through the following link

 Tea Hafez Mustafa
Hafez Mustafa tea is also considered one of the finest teas in Turkey, and there is more than one type of tea, where there is pomegranate tea linked, as well as regular tea link and others

Photos of some Hafiz Mustafa products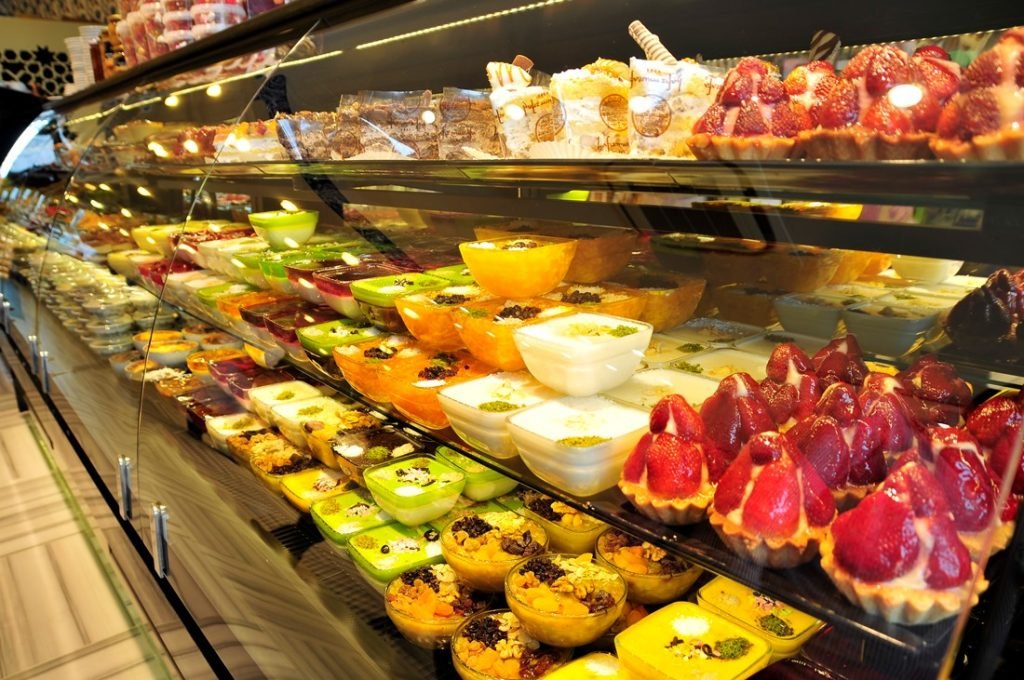 المزيد من المقالات